How to repeat an existing block in Twig
Learn how to use multiple times a block in twig.
How to get doctrine query stats (information) in Symfony
Learn how to get a tiny recopilation about your queries with doctrine and Symfony.
How to use more than one database using doctrine orm in Symfony 3
Learn how to connect your project with more than one database at time easily.
Implementing google reCAPTCHA on a form in symfony 3
Learn how to implement the famous google reCAPTCHA in a form of your symfony project.
How to format a datetime object to ISO 8601 in Twig
Learn how to format a datetime object to ISO 8601 format with twig easily.
How to get the canonical url of a path, actual route and host domain with twig
Learn how to retrieve the host url, actual canonical route with twig.
Web Api : Symfony 2 or 3 and Angular response for preflight has invalid HTTP status code 403
Learn how to deal with post request to your api in symfony with NelmioCorsBundle.
How to execute symfony 3 commands in windows with the command prompt
Learn how to execute symfony 3 commands from the command prompt of windows.
Generated Excel file with charts using PHPExcel get corrupted with a streamed response in Symfony - PHP
If you try to create an excel file with charts using phpexcel with symfony (or plain php) and the downloaded file is corrupted, this article may be useful to solve your problem.
How to enable login with the email and username with FOSUserBundle and FOSOAuthServerBundle in Symfony
Problems trying to login in your app with the email instead of the username? Learn how to enable both ways !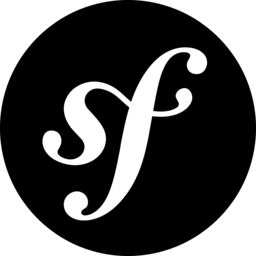 Symfony
Symfony is a set of reusable php components and a PHP framework for web projects.