WWW SQL Designer: an online SQL diagramming tool
Discover WWW SQL Designer, an online SQL diagramming tool.
Electron Fiddle: build and play with small Electron experiments locally
Discover Electron Fiddle, a desktop tool that provides you with a quick-start template after opening, change a few things, choose the version of Electron you want to run it with, and play around.
GD: an open source HTML5 and native game creator requiring no coding skills
Discover GD, an open source game development software that allows you to create HTML5 and native games without any knowledge in a specific programming language.
Carbon: an online tool to create and share beautiful images of a code snippet
Discover Carbon, a tool that makes easy to create and share beautiful images of your source code.
Keeweb: A Free cross-platform password manager compatible with KeePass
Discover Keeweb, a desktop application built with web technologies to manage credentials.
Winamp2-js: a reimplementation of Winamp 2.9 in HTML5 and Javascript
Discover Winamp2-js, an awesome remake of the old school Winamp 2.9 made in Web technologies.
JSPaint: an awesome web-based Microsoft Paint remake (95, 98, XP Version)
Discover JSPaint, a nostalgic JS based project that implements an exact copy of the old school Microsoft Paint.
Adminer: an online Database manager in a single PHP file
Discover Adminer, a full-featured database management tool written in PHP.
Boostnote: an open source note-taking app for desktop and mobile devices
Discover Boostnote, the open source note-taking app made for programmers just like you.
PHP Debug Bar: display profiling data from any part of your application in any PHP Project
Discover PHP Debug Bar, a generic debug bar easy to integrate with no other dependencies.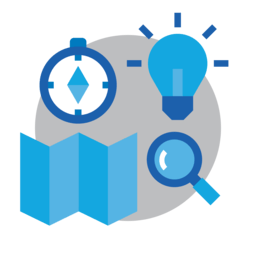 Discover
Discover interesting open source projects that solve all types of interesting problems.